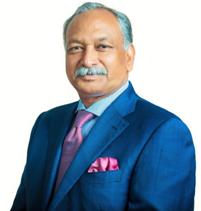 Shri. Gautam Chand Jain
Mr. Gautam Chand Jain, the visionary and the Chief Promoter of Pokarna Group was born on 15th August, 1955. He initially started off with the family business of retailing and wholesaling of Raymond Fabrics in 1979-80 and within a very short span of time, he earned the distinction of being Raymond's top distributor in India.
It was in the year 1991, that Mr. Gautam Chand Jain envisioned and ventured into the business of natural stones and started off with granite business. Taking forward his belief that raw materials was the strength of the industry, he kick started granite business in an unconventional way by acquiring quarries and commencing with quarrying operations, which was a paradigm shift from the traditional thinking of starting with processing plants. After consolidating on the quarrying operations, the company, under his leadership, went ahead with forward integration by acquiring manufacturing facilities. With the production of very high quality granite products and aggressive marketing strategies in place, the company surged ahead and became one of the favorites and sought after in the granite industry both in domestic and international markets. The demand for the company's products surged in America and the products became one of the favorites in the American market, which was once averse to Indian companies. The company took head on with the world leaders in the stone business – the Italians and has been successful in making a mark in the global stone industry.
It was another feather to the cap, when Pokarna Limited, under Mr. Gautam Chand Jain's able guidance successfully diversified into apparel manufacturing during 2003 – 04 and within a span of few years could establish a brand, STANZA in the domestic market under which Pokarna Limited, commercially distributes and retails premium Men's shirts and trousers in India.
The idea of entering into the business of engineered stone was conceived by Gautam Chand Jain in the year 2006 and the same was realized with the setting up and operationalizing a green field project in Andhra Pradesh, India, which is first of its kind in India. This unique state-of-the-art quartz manufacturing facility deploys imported patented technology, namely, BRESTONE® SYSTEM exclusively sourced from Breton s.p.a, Italy and the quartz products are being commercially distributed under the registered Trade Mark of QUANTRA® Natural Quartz Surface, both in domestic and international markets.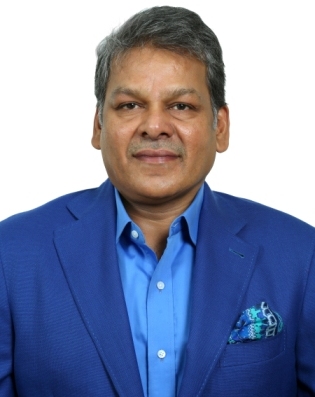 Shri. Prakash Chand Jain
Prakash Chand Jain is a Bachelor of Commerce. He is Managing Director of M/s. Pokarna Fabrics Limited, a well known and leading distributor in India for Raymond Limited & apos's fabrics both in terms of value and volume. he is familiar to International Business.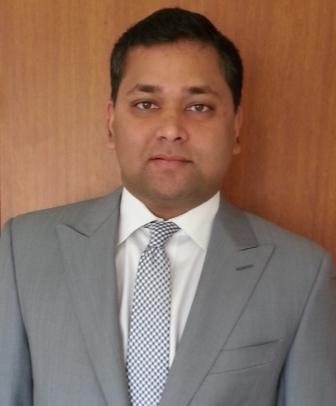 Shri. Rahul Jain
Rahul Jain is a Graduate from University of Michigan, Ann Arbor, USA. He has experience in finance, marketing and business management. He pioneered and established the brand STANZA under which Pokarna Ltd, the parent company, commercially distributes and retails premium Men's shirts and trousers in India.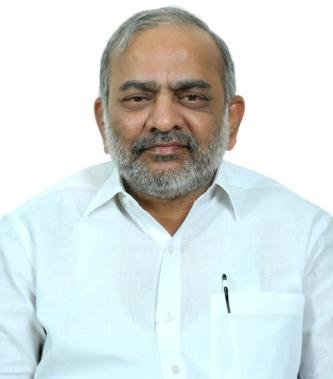 Shri. M. Yugandhar
M. Yugandhar is a Fellow Member of Institute of Chartered Accountants of India. He is Managing Director of M/s. Karvy Consultants Limited and M/s. Karvy Computershare Limited . He has rich and varied experience in the areas of capital market, finance and general management. He is well exposed to and familiar with International Business.